The upcoming Saturday July 9th, HB9EE will attend the IARU HF Championship 2011. We have to honor of being part of the HB9HQ 2011 team. HB9EE will take the 160m SSB band, where HB9ELV, HB9EPW and HB9EMP will be the operators.
Even it is Summer, we hope to operate many stations and support with our points the Swiss team.
Our location will be the QTH of HB9ELV. There we have best Equipment for the 160m band which will be:
– 26 meter Vertical
– 2x 42 meter dipole at 30 meter above ground
– Four beverage receiving antennas in North, East, South and West direction
– Yaesu FT-5000MP (including all extras, DMU, uTune etc…)
– Yaesu VL-1000 Quadra Amplifier, auto-tuned with 1 kW output
More details about the setup can be found here
During the operation time we will provide as usual a live stream on the internet (check this Website during the contest to join).
Also the chat will be available.
We hope of big support from you! Please try to work us on 160m, even this band isn't fun during summer time – we would appreciate it!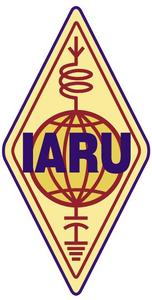 73 de HB9EE